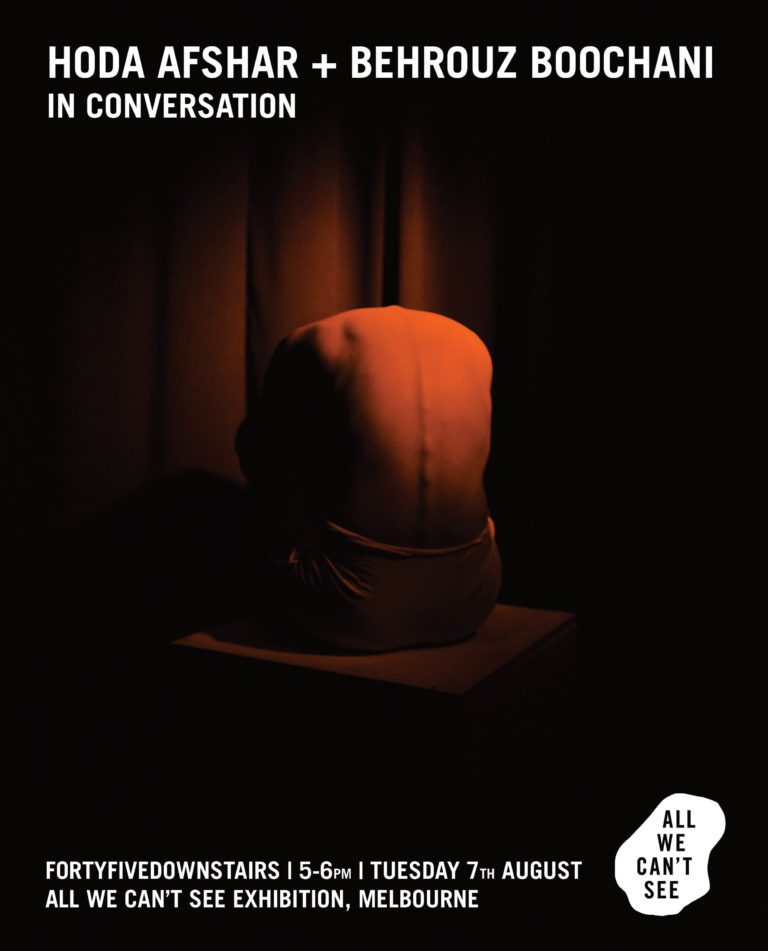 Please join us on Tuesday 7th August at fortyfivedownstairs from 5-6pm for an evening in conversation with artist Hoda Afshar and author and poet Behrouz Boochani. 
Hoda travelled to Manus Island earlier in the year to spend time with the men detained by Australia's offshore processing policies and to work on a photographic series whilst there.
She and Behrouz formed a friendship, and Afshar's dark and powerful photographic series for All We Can't See is very much informed by her conversations with Behrouz.
Please join us for what will be a unique insight into life on Manus Island from the perspectives of a detainee, a visitor, and the two of them as artists.
Behrouz will be joining us from Manus Island via Skype.
5-6pm, Tuesday 7th August
Fortyfivedownstairs , 45 Flinders Lane Melbourne VIC 3000
An official event of Melbourne Art Week